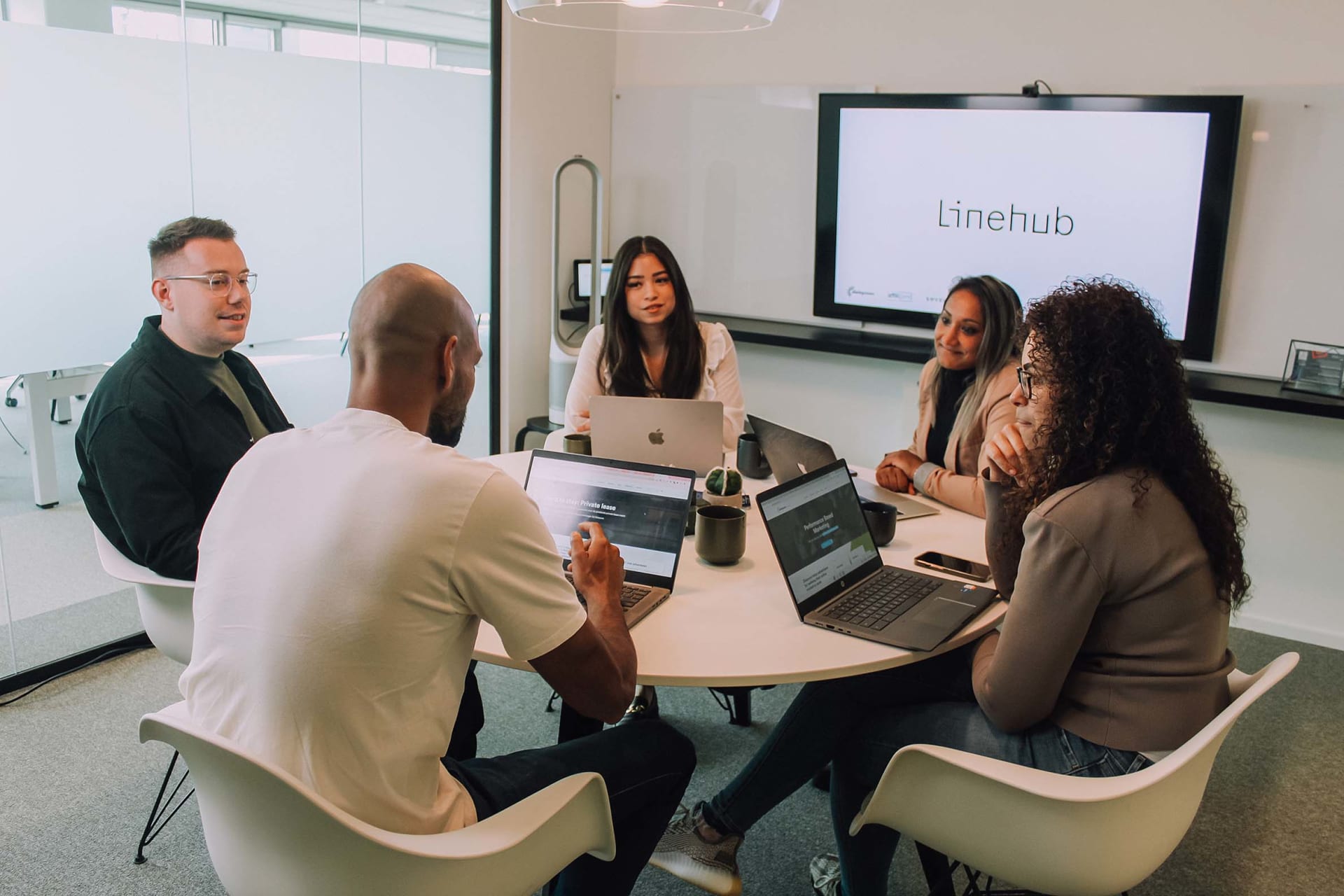 Financial Assistant
Aarhus

,

Midtjylland

,

Denmark

Linehub
Job description
Bill our global clients accurately and on time with your expertise.


Work that works for you.
You are the Financial Assistant who strives for improvement every day. You understand that precision leads to flawless invoicing and happy customers. With your capabilities, you ensure that our invoicing procedures run smoothly. You do this with great pleasure and in collaboration with your colleagues in the finance department. Where? In an inspiring work environment that allows room for you as an individual and as a professional. You have the freedom to make your contribution and can largely decide how you work.


AS A FINANCIAL ASSISTANT...
You become part of an international marketing collective. Linehub consists of seven labels specialized in offline and online marketing solutions. With our collective efforts, we contribute to the success of our clients in achieving their growth objectives. Our Danish office is based in Aarhus. The heart of our finance department is located in Almere, The Netherlands. The growth in Danish and Nordic clients has resulted in an increased need for your support within our finance team. This means that you will be part of a Dutch team working from our Danish office in a hybrid model.
This includes managing financial tasks from the moment a client signs a contract until payment processing. Currently, communication about financial matters is done through informal channels. With your knowledge you can support local financial matters and assist your colleagues in Almere when needed. Our current systems, Synergy and Visma, play a crucial role in our financial landscape. It will be one of your challenges to ensure these processes run optimally


An important aspect of your responsibilities is the creation and sending of invoices, as well as requesting purchase numbers from the appropriate contacts. Additionally, processing customer data in systems is a significant part of the role. This includes entering contract information and ensuring correct registration of customer data. You ensure that the invoices are sent correctly and within the deadline. Due to our international nature at Linehub, as a Financial Assistant, you get the opportunity to work in a unique environment where you come into contact with diverse cultures and enjoyable challenges.


YOU ARE RESPONSIBLE FOR:
Ensuring the proper handling of outgoing invoices.
Following up on unpaid invoices and handling administrative changes in accounts.
Staying up-to-date with current laws and regulations regarding invoicing.
Processing contracts with customers in our systems, such as Sigma.
Monitoring deadlines and maintaining contact with your colleagues to ensure a smooth invoicing process.
You ensure alignment between our online systems and financial administration.
Proactively contributing to optimizing work processes within the finance department.
"What makes this position so special is the diversity and the energetic work atmosphere. I experience a warm feeling within Linehub, and I constantly feel like I'm working with friends. Here, I have the freedom to do my work in my own way. Moreover, various systems and opportunities are available, allowing me to take on new tasks and further develop myself."
Kim Westerhuis, Financial Assistant

WHAT WE OFFER:
Quite important; A good salary with 30 vacation days based on a 37 hour workweek, internet and phone allowance, pension scheme, a vitality program and lunch at the office.
Focus on people & culture; Through various initiatives, we connect our teams online and offline. There is plenty of room for fun.
Personal development, make an impact; We offer room for personal growth. Input of your own ideas is valued and implemented at (inter)national levels.
Work wherever you want; From our stylish office in Aarhus, or from your own home. We ensure you have all the materials to work wherever you prefer. We'd like to see you at the office at least three days a week, for a bit of socializing!
We challenge you to grow; With an annual personal training budget and the Linehub Academy consisting of internal and external training programs.
Every question is different, so is every process; We provide you with a thorough introduction and explanation of the various methods we use.

Where you enjoy working
Our Finance team consists of nine colleagues from diverse backgrounds and disciplines. We strongly believe in inclusion and diversity, as it brings different perspectives and ideas. This diversity allows us to gain a complete understanding of our financial situation and helps us better achieve our business goals. Within our team, there is a strong focus on creating an environment where everyone can be themselves. We value your ideas and encourage you to develop yourself. We believe that when you grow, we grow too.


Additionally, we'd like to emphasise that our Danish office provides space for relaxation, work enjoyment, and athleticism. For example, Martin and Benjamin are game enthusiasts, and Thomas is a former table tennis champion. Moreover, our own Linehub event team regularly organizes activities to keep the fun aspect alive. From pleasant get-togethers and game nights to athletic challenges and creative workshops, there is always something happening. We believe that a good balance between work and fun is essential for a positive work culture.

What you bring
Apart from working accurately and managing deadlines well, you are the type of talent that doesn't like to stay still. You speak and write proficiently in Danish and you can speak English. And because we settle for nothing but the best, we want more. For this job, you can think of:
Relevant experience with financial administration.
Good knowledge of Microsoft Excel.
You know how to set priorities and can handle ad-hoc situations.
Desire to further develop in a friendly team.
The possibility to visit your Dutch colleagues 3 times a year for a few days.
ABOUT LINEHUB
Linehub is the marketing collective which includes Affiliprint, Basebuilder, Conversive, Daisycon, New-Media, Sovendus en Trendata. At Linehub, we want to make a difference in the online marketing world. We want to be result-oriented and do so in a social and sustainable way. By making personal connections and working together with talented and motivated people, we want to realise this vision.
We strengthen each other through cooperation; with our colleagues, but also with our partners. We aim to create a special place where you can be yourself. A place where there is room for relaxation and fun during and after work. Where there is room for development, improvement and your input. Not only for our goals, but also for you personally. Because if you grow, we grow too.


MAKE IT WORK!
Do you want to make work of adding value to our Finance team? Apply directly for this Financial Assistant vacancy, we are looking forward to it.
After your application, you will receive our response within 5 working days. Do we see a match? Then we will invite you for an initial online interview. Both enthusiastic? We look forward to meeting you for a second interview. 
Questions about the vacancy? Just connect with Karima Bouazani, our Corporate Recruiter, at jobs@linehub.com or on +31 (0)6 18 51 23 58. Like to send a WhatsApp? Of course you can do that too.