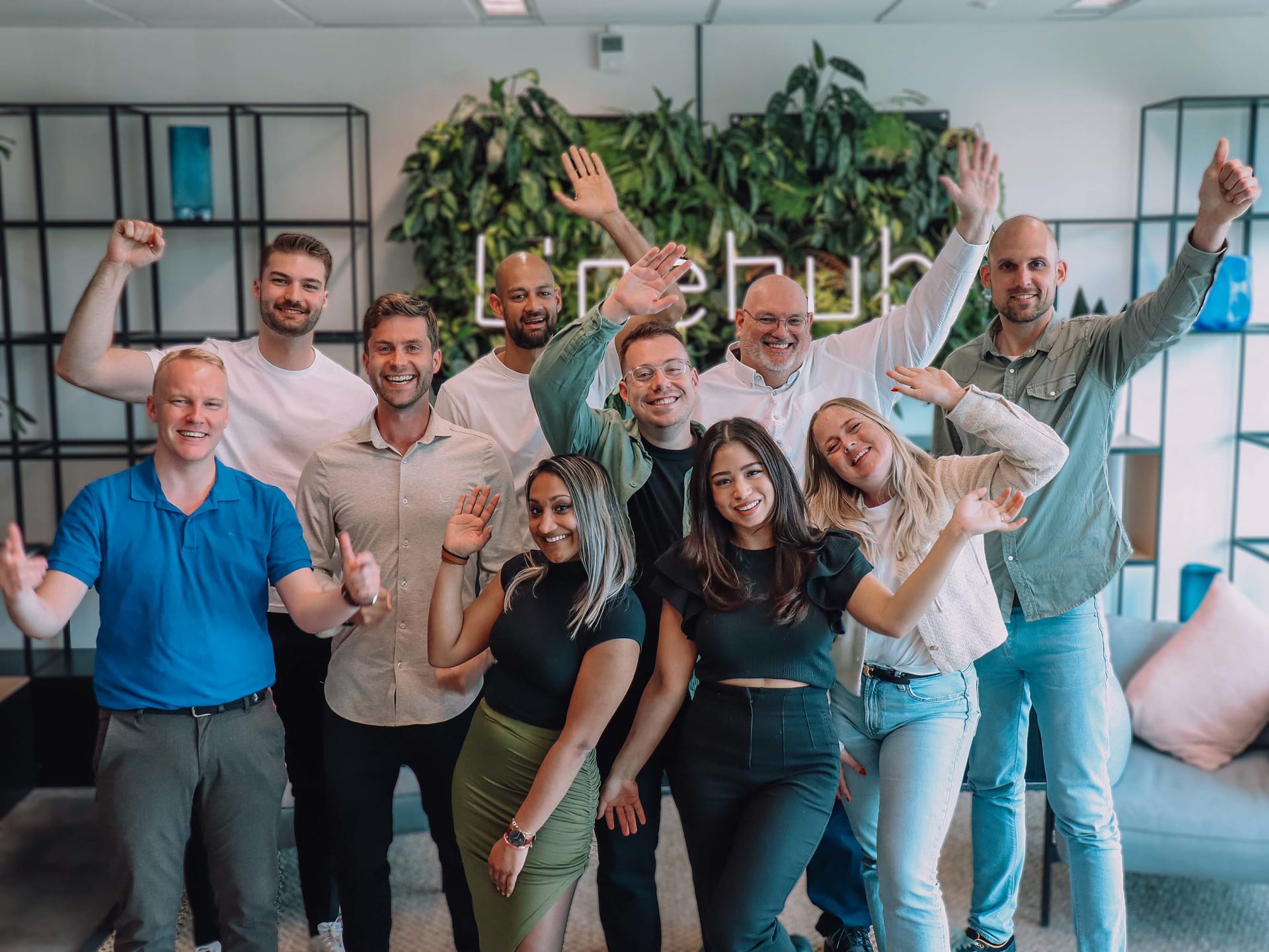 International Business Development Internship
Almere

,

Flevoland

,

Netherlands

Daisycon
Job description
Find your way in the international marketing world!

YOUR INTERNSHIP AT LINEHUB...
Join us as our International Business Development Intern and take a significant role in advancing our international content commerce initiatives, creating collaborations between our partners like Emma Sleep, Ubisoft or Superdry, and big websites, such as CHIP.de, presse-citron.net, or businessam.be.


Content Commerce has become a major part in affiliate marketing, and we want you to help expand our content commerce activities, by stimulating our partners to explore the possibilities that content commerce offers them. Next to that, you will establish a standardized process to prepare for major sales events like Easter, Summer Sales, Black Friday, or Christmas.

''Embracing Daisycon's core values, I can honestly say that my time here has been incredibly rewarding. Working closely with the international team, I've had the opportunity to learn and grow every day, making each moment both interesting and eventful."

- Parnia Farokh Hamedani, Intern Business Development International


YOU ARE RESPONSIBLE FOR:
Assisting in expanding and refining our strategies to offer content commerce to our clients on an international scale.

Develop and implement a standardised process to plan and accompany major sales events, ensuring optimal results for both our clients as well as Daisycon.

Analysing market trends and identifying potential opportunities to enhance our efforts to push content commerce to our clients as a part of affiliate marketing.

Contributing to evaluating the success of our initiatives and proposing strategies for improvement.

Inspiring colleagues with your insights and ideas, because we can learn a lot from you too.
WHAT WE OFFER:
Quite important; An internship allowance of 400 euros if you work 40 hours per week during your internship. Don't receive vacation days from school? Then you will accrue one week of vacation days based on your contractual hours.

Focus on people & culture; Through various initiatives, we connect our teams online and offline. There is plenty of room for fun.

Personal development, make an impact; We offer room for personal growth. Input of your own ideas is valued and implemented at (inter)national levels.

Work wherever you want; From our office, a one-minute walk from Almere Central Station or from your own home: we make sure you have a laptop so you can work anywhere. We would like to see you at the office several days a week, for a bit of socializing!

We challenge you to grow; The Linehub Academy offers the possibility to follow various internal training courses. Here you will learn all the ins and outs about online and offline marketing.

A dynamic environment; You have the opportunity to take a look behind the scenes at seven specialised marketing agencies to discover which direction you want to take in your career.
Where you enjoy working
Chances are you've been in touch with Daisycon before. Simply, without realising it. After all, we register around one and a half million clicks and 15,000 transactions. Every single day. This makes Daisycon one of the largest performance-based marketing networks in the Netherlands. We operate throughout Europe. Together with 6 other labels including Affiliprint and Sovendus, we are part of the larger Linehub collective where a total of over 200 ambitious talented colleagues work.
Within Linehub we have our own event team called Linehub Life, they regularly organise activities to maintain the fun element. Whether it's social drinks, game nights, sports challenges or creative workshops, there is always something to do. We believe that a good balance between work and fun is essential for a positive work culture.

''It's a welcoming young and social environment, where there is room for growth and you feel loved right at the start of your journey/career."
- Serena Filipponi, Junior Partner Manager Italy
What you bring
Join our team and be part of an exciting internship experience that provides you with the tools, guidance, and opportunity to contribute to transforming online marketing into a results-oriented, socially responsible domain. Together, we can create a lasting impact, emphasising the value of personal connections on the road to success. What we expect from you:
You are a student at an HBO course in a relevant field.

Strong motivation and a collaborative, team-oriented mindset.

Proficiency in English; additional languages are a definite advantage.

A keen interest in the combination of business development with marketing and customer relation management.

Eagerness to learn and grow within a dynamic, international environment.

Available for at least 32 hours per week from February 2024. Does your internship start in a different month? Let's see together what the possibilities are.
ABOUT DAISYCON
Daisycon is part of Linehub - a collective of marketing companies. We believe that together we are more than the sum of our parts. Our strong internal culture and the relationships we have built among ourselves are the keys to our success. At Linehub we go the extra mile for you, for each other, for our partners and society as a whole. We strive for an extraordinary place where you can be yourself.
We strengthen each other through cooperation; with our colleagues, but also with our partners. We aim to create a special place where you can be yourself. A place where there is room for relaxation and fun during and after work. Where there is room for development, improvement and your input. Not only for our goals, but also for you personally. Because if you grow, we grow too.
MAKE IT WORK!
Are you the one to bring a smile to the faces of our colleagues and customers? Do you want to develop yourself in an environment where hard work and having fun while doing so are most important? Apply directly to this vacancy, we are looking forward to it. After your application, you will receive our response within 5 working days. Do we see a match? Then we will invite you for an interview online or at our office in Almere.

Questions about the vacancy? Just connect with Mylène Jansen, HR Advisor, at m.jansen@linehub.com or on +31 (0)36 548 37 85.